Find Encrypted Files is a built-in tool that scans a system to detect protected or encrypted documents, archives, and other types of files. This application provides detailed information about any protected items found, including protection methods and encryption types. There is also a free version designed to detect encrypted files. For any item it detects, the next step is using Passware Kit Forensic for password recovery. Passware Kit Forensic recovers passwords for 300+ file types, processing multiple files simultaneously. Upgrading to Passware Kit Forensic provides a complete encryption discovery and decryption solution.
On the Start page, click Find Encrypted Files: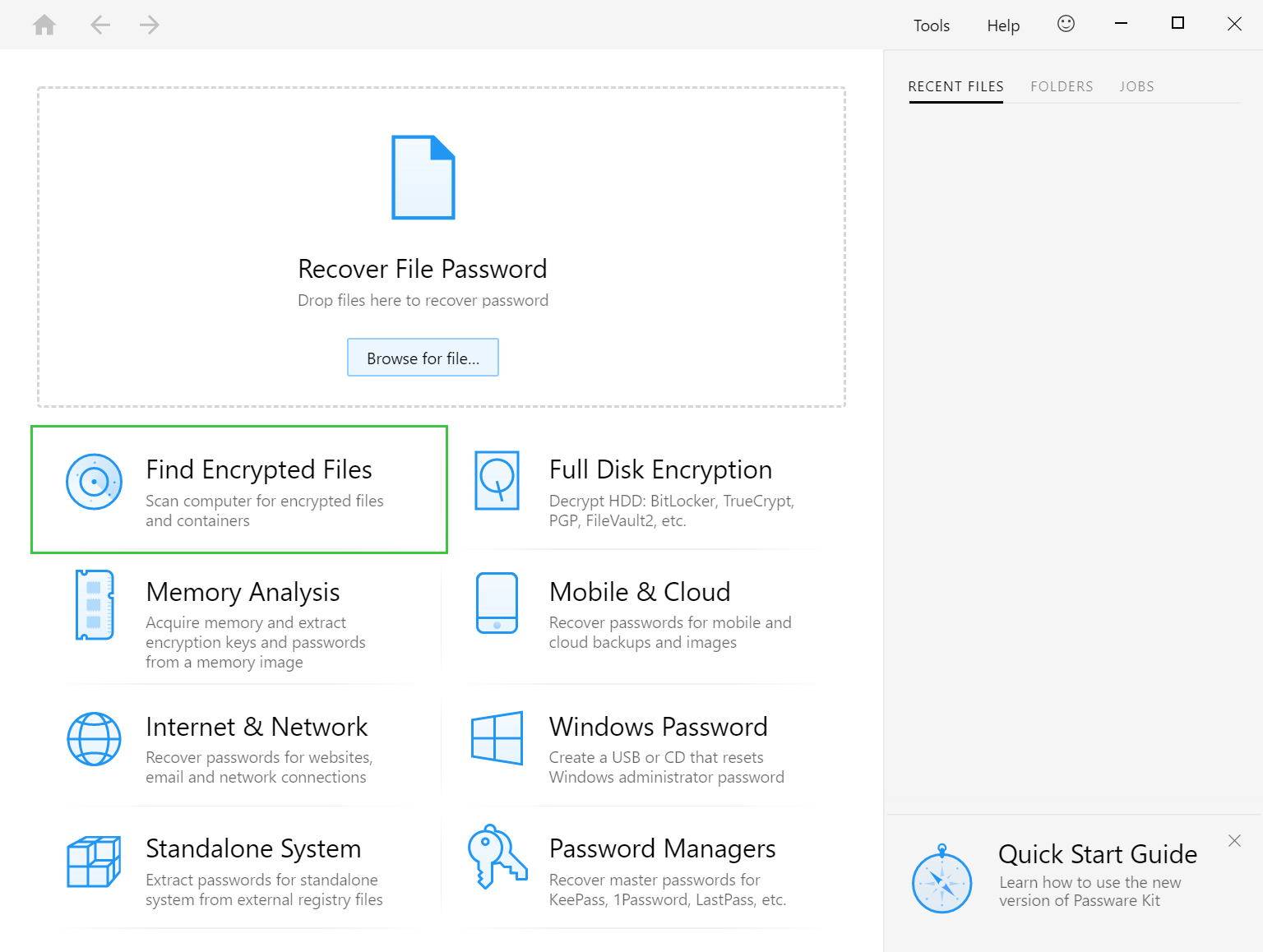 Enable checkbox Scan for encrypted containers and disk images, click Browse and choose a folder to scan:
Click Scan.
Passware Kit lists the encrypted files along with the detailed information about them, such as: Recovery Complexity, Protection Flags, Date Modified, etc. Click Recovery Complexity to sort the files by the encryption strength.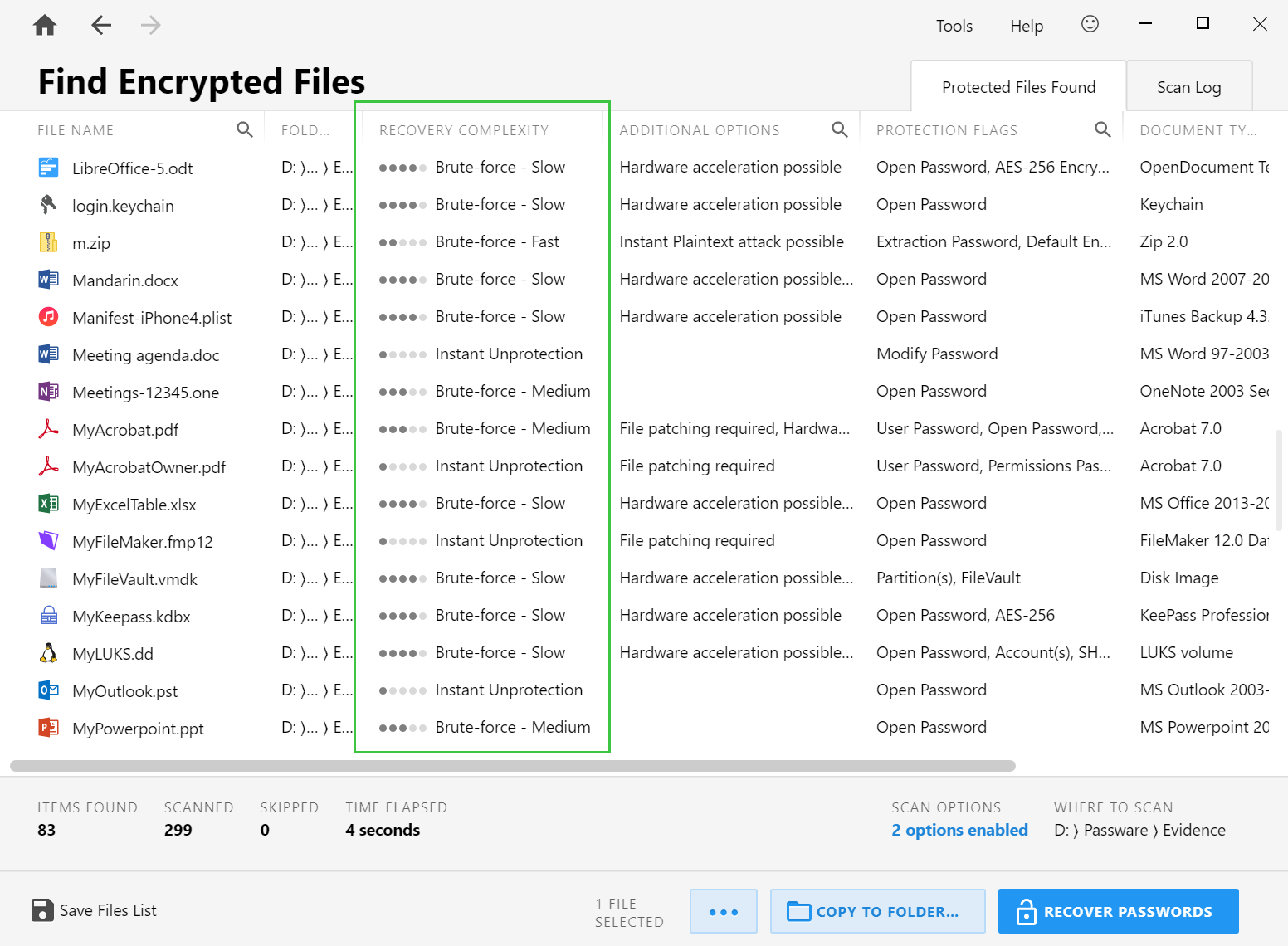 Optionally: Select the files you want to decrypt starting from files with Instant Unprotection complexity and moving on to files with stronger encryption, such as archives or containers. Click Recover Password to proceed with password recovery and decryption in batch mode.
Passware Tip: For better performance, the number of added files at once should be less or equal to 3000.