A recovery key is one of the protectors that can be used to encrypt a BitLocker volume. The recovery key also called a numerical password, is stored as a specified file in a USB memory device. It is a sequence of 48 digits divided by dashes.
With the known recovery key, Bitocker volume might be decrypted instantly. On "I don't have a memory image" tab, browse for the encrypted Bitlocker volume image file and select "Recovery Key" option. Enter the known numerical password here: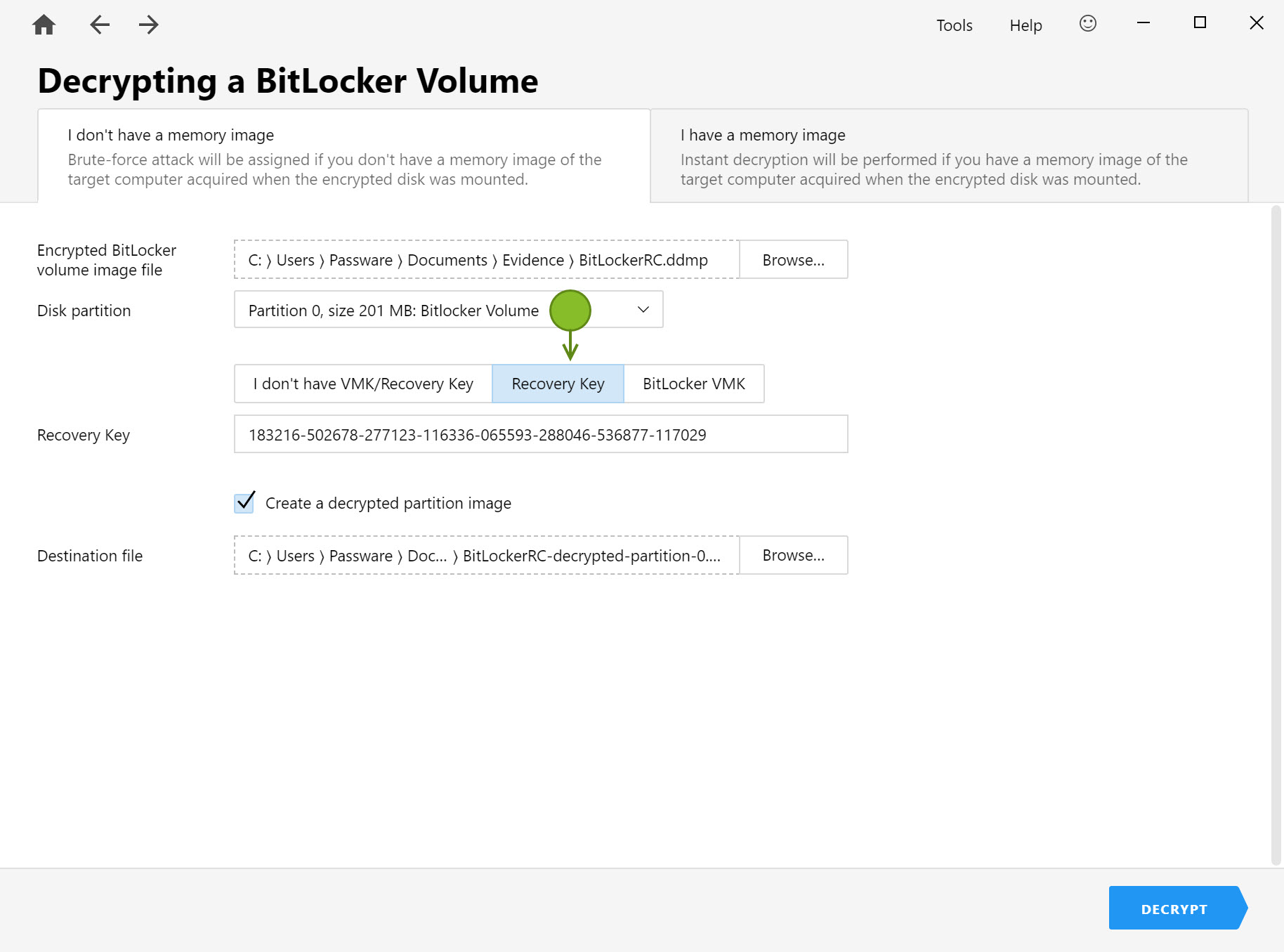 NOTE: Passware Kit supports recovery keys with PBKDF2-based key derivation function.
Click "Decrypt" to create an unprotected image file. The result will be as follows: