Passware Kit Forensic offers forensic experts an option to change the encoding for password recovery for specific files.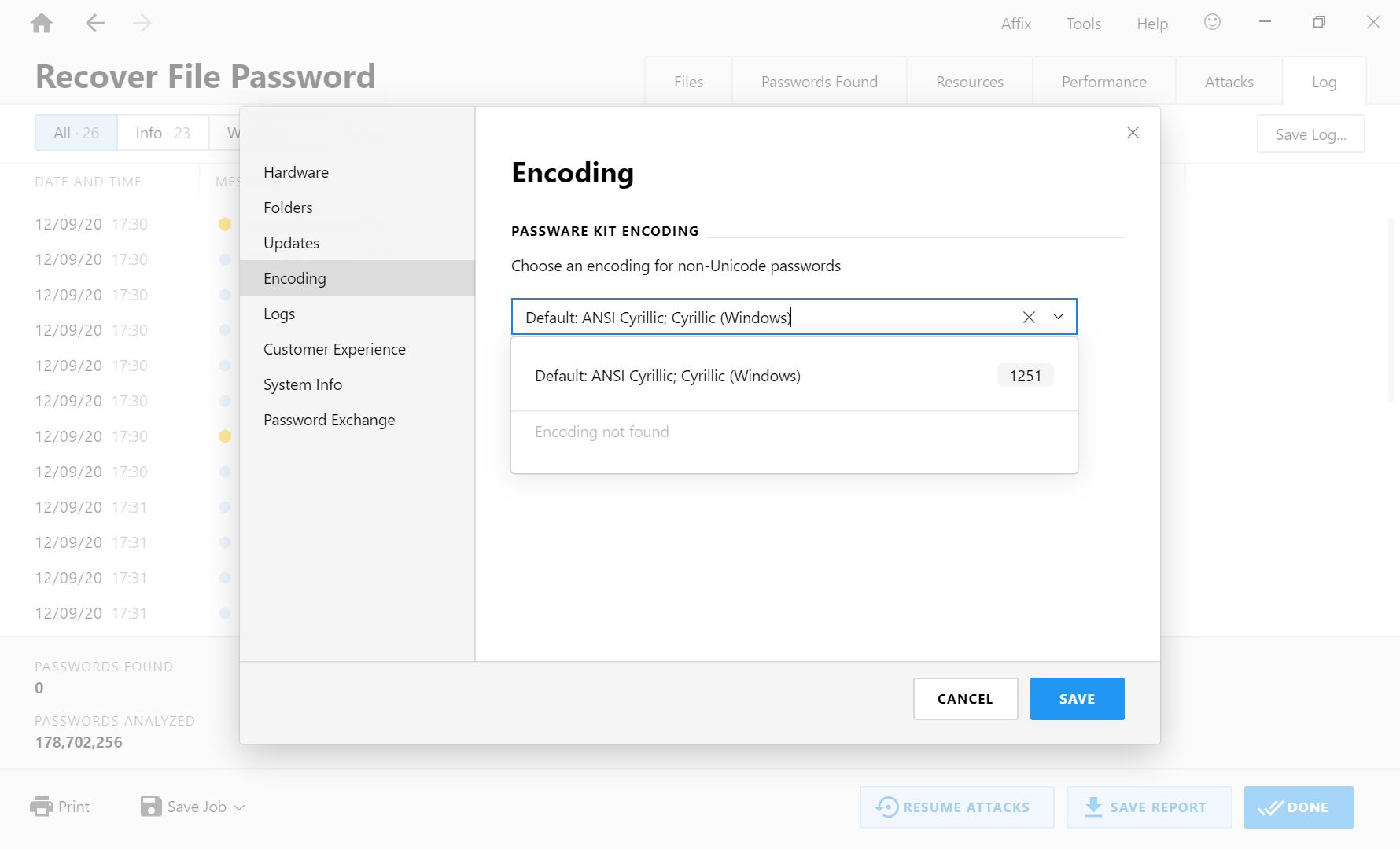 To change the encoding, click Tools | Options | Encoding, remove the default encoding with "Backspace'' and enter or choose the required one. Click Save and re-launch Passware Kit Forensic.
Most applications use Unicode encoding for passwords. However, some applications, e.g Zip and Acrobat use 8-bit character encoding. A message "Checking passwords in encoding XXX" appears in the Log Tab for such files.



If a password consists of non-Latin characters, select the encoding that was used to enter the password. This is because the password for the file will not be recovered using Passware Kit on a PC with a different default system encoding.
Example:
If a password contains characters that use the Cyrillic script, such as Russian or Ukrainian, select ANSI Cyrillic.
Passware Tip: Use a portable version of Passware Kit Forensic to detect the default encoding used on a suspect's machine:
Launch Passware Kit Forensic and click Tools | Options | Encoding to view the default system encoding.