It is easy to create a dictionary file from any text or binary file (e.g. a memory image, hibernation or swap file). In order to compile your file into Passware Kit dictionary format (*.DIC), follow the steps below.
In our example, the password for file Capital.zip is a capital name. To recover this type of password, use a list of capitals as a custom dictionary file. Such a list could be created manually as a text file or downloaded from wordlist resources, such as ftp://ftp.cerias.purdue.edu/pub/dict 
1. On the Start page, click Recover File Password: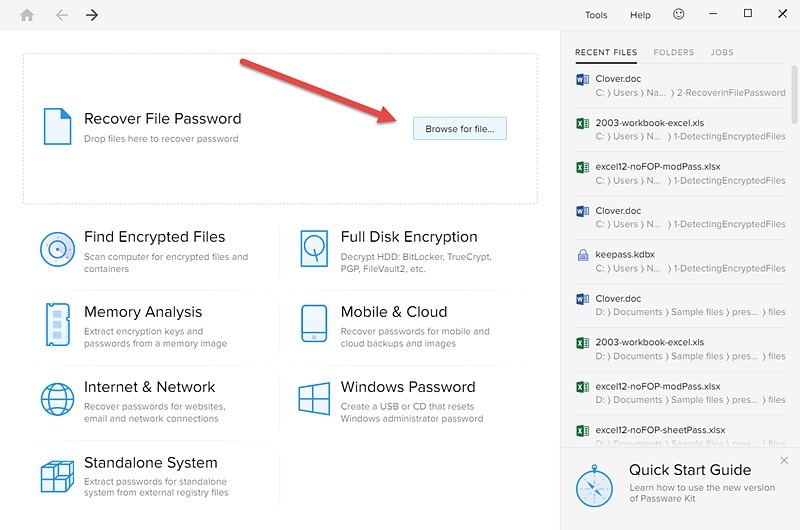 2. Locate file Capital.zip and click Open.
3. Click Advanced: Customize Settings: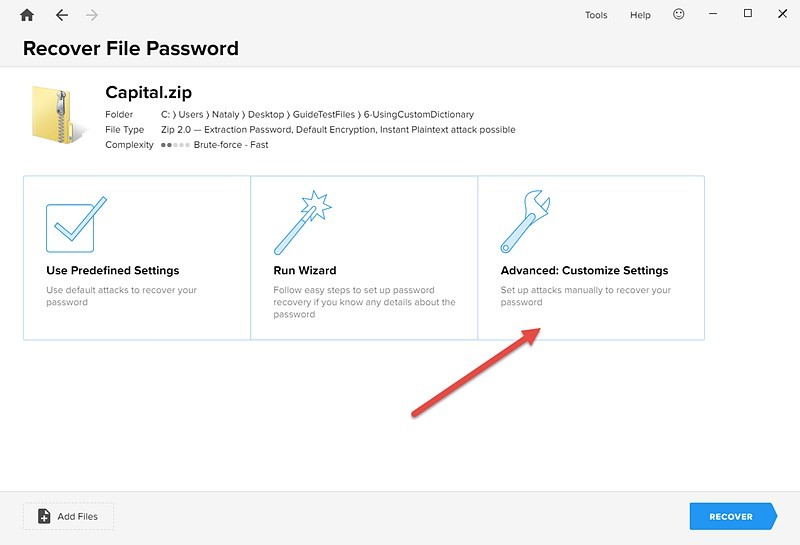 4. Passware Kit displays the settings of the default password recovery attacks. Click Remove All to clear the list and start with your own settings: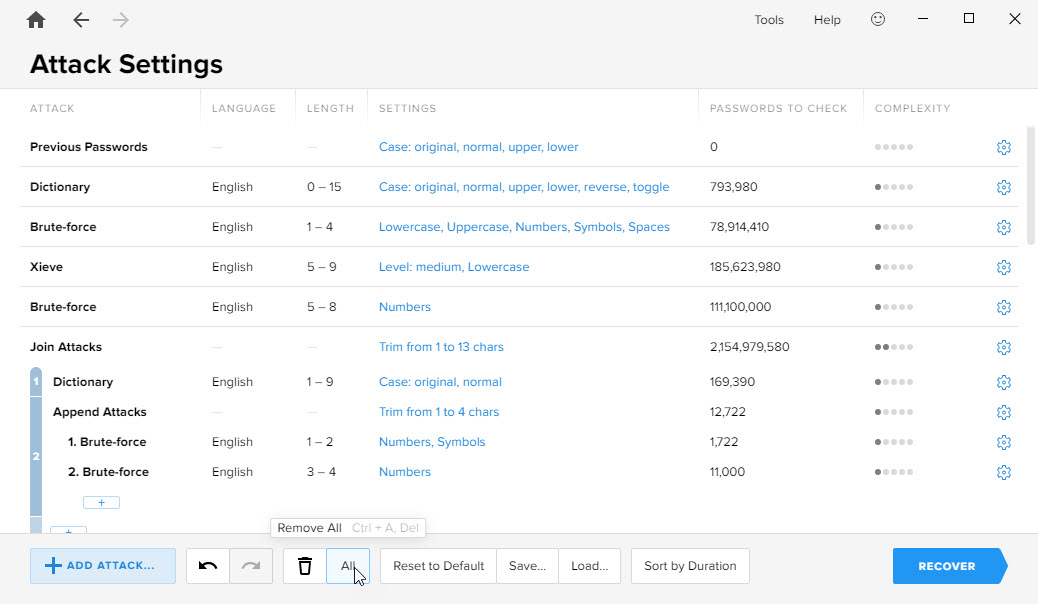 5. Click Add Attack…: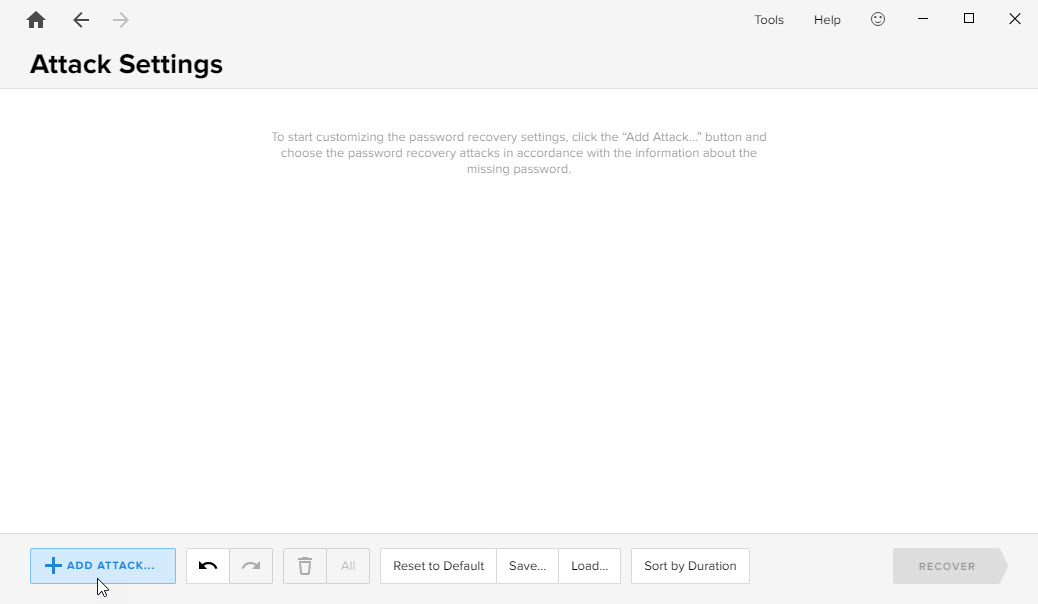 6. At the Dictionary Attack settings, choose Custom… from the Dictionary pulldown menu: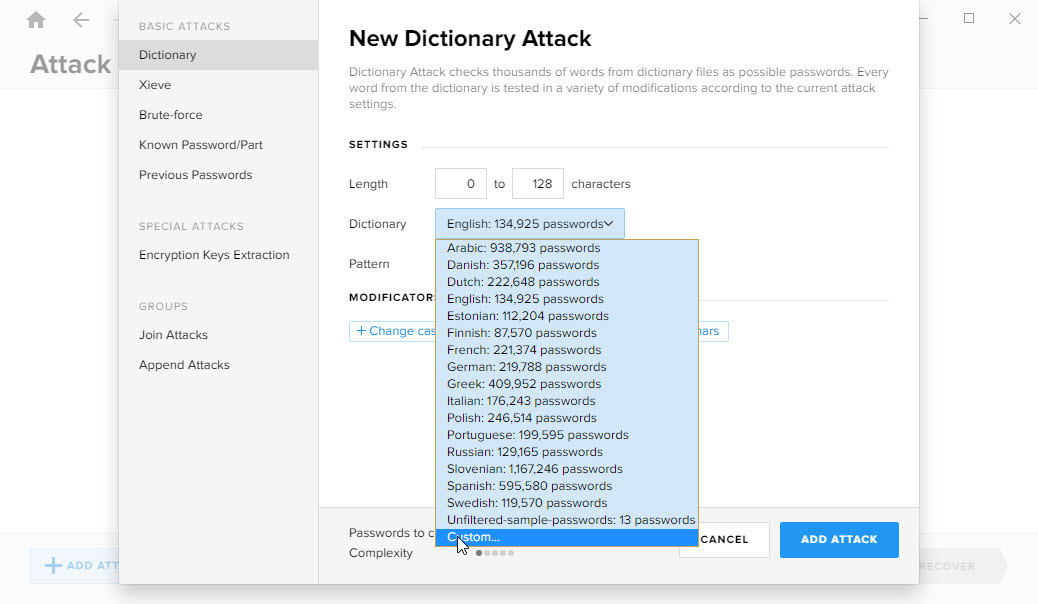 7. At the Custom Dictionary Compiler window, click Browse…, locate file txt (a custom list of capitals, which is supposed to be used as a dictionary in our example) and click Open. Click Compile to proceed: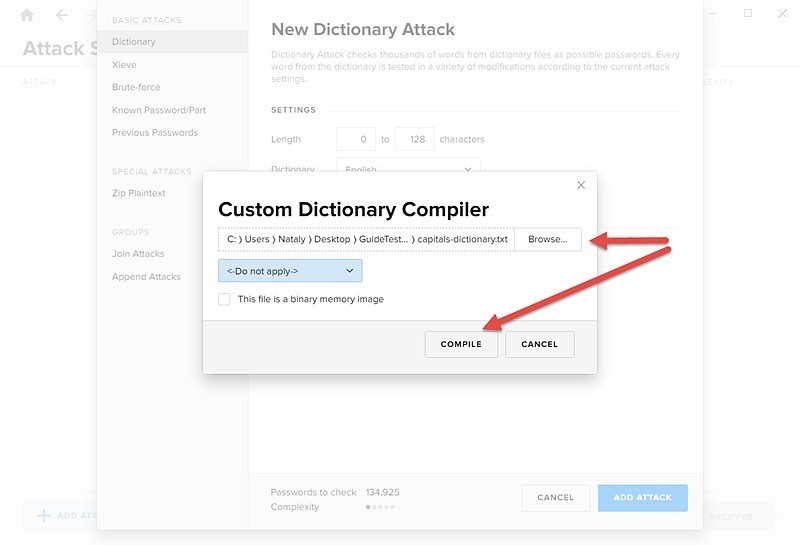 8. Passware Kit compiles the text file into a dictionary named Unfiltered-capitals-dictionary. Select this dictionary and click Add Attack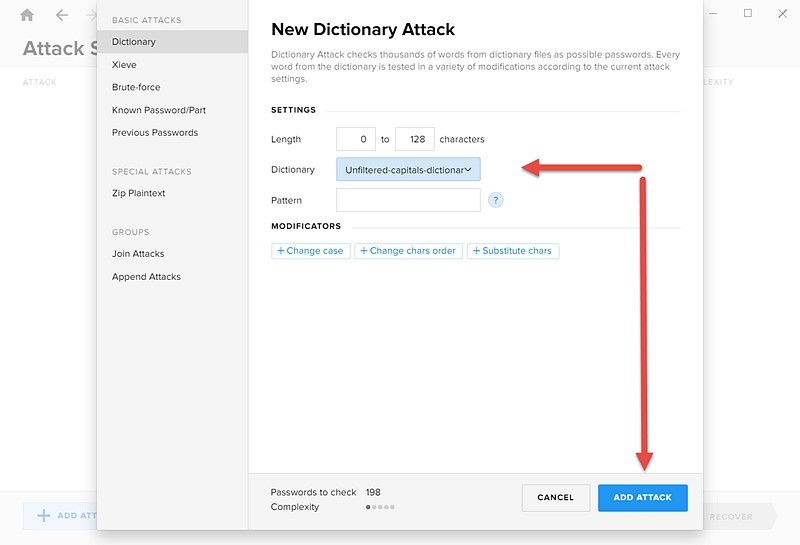 9. Click Recover to proceed with the custom settings: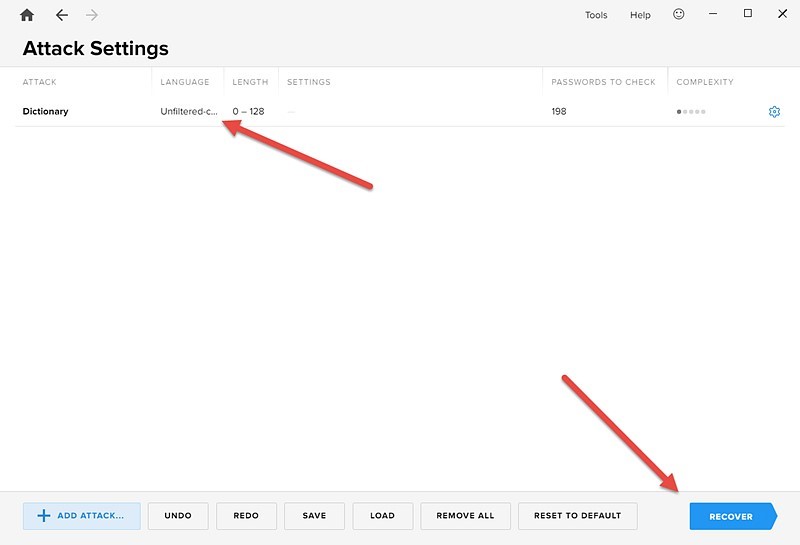 10. Passware Kit recovers the password for the file using the custom dictionary: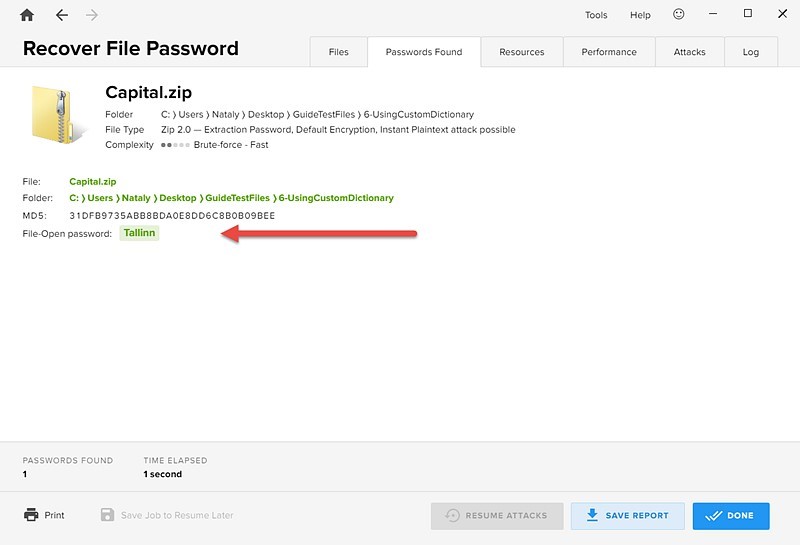 Please note that older dictionaries (from previous Passware Kit versions) and our specifically prepared dictionaries in .DIC format can be added as follows:
In Tools->Options->Folders->Additional Dictionaries Folders choose a folder that contains your dictionaries. After this dictionaries will appear in the drop-down menu of dictionaries.