Please note that the steps mentioned in the article below can only be applied in previous versions of Passware Kit before 2020.1. We have introduced "Dictionary Manager" in Passware Kit 2020.1, so the process of creating a custom dictionary is different now.
____________________________________________________________________________________________________________
It is easy to create a dictionary file from any text or binary file (e.g. a memory image, hibernation or swap file). In order to compile your file into Passware Kit dictionary format (*.DIC), follow the steps below.
In our example, the password for file Capital.zip is a capital name. To recover this type of password, use a list of capitals as a custom dictionary file. Such a list could be created manually as a text file or downloaded from wordlist resources, such as ftp://ftp.cerias.purdue.edu/pub/dict 
1. On the Start page, click Recover File Password: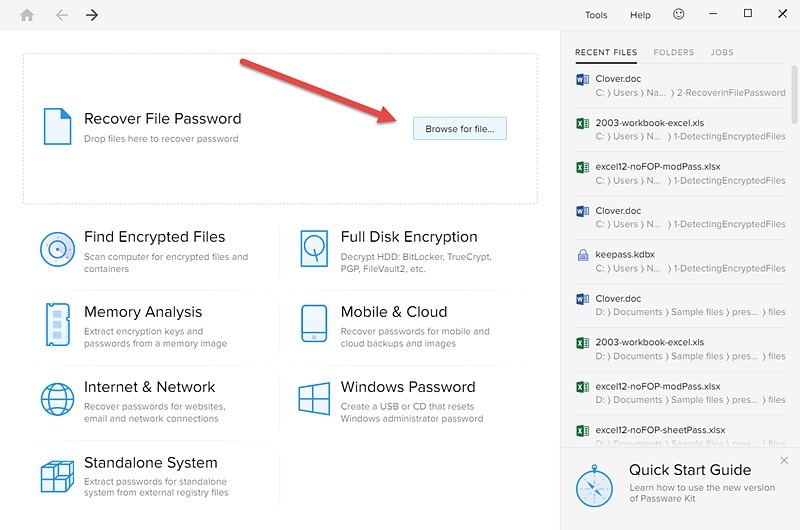 2. Locate file Capital.zip and click Open.
3. Click Advanced: Customize Settings: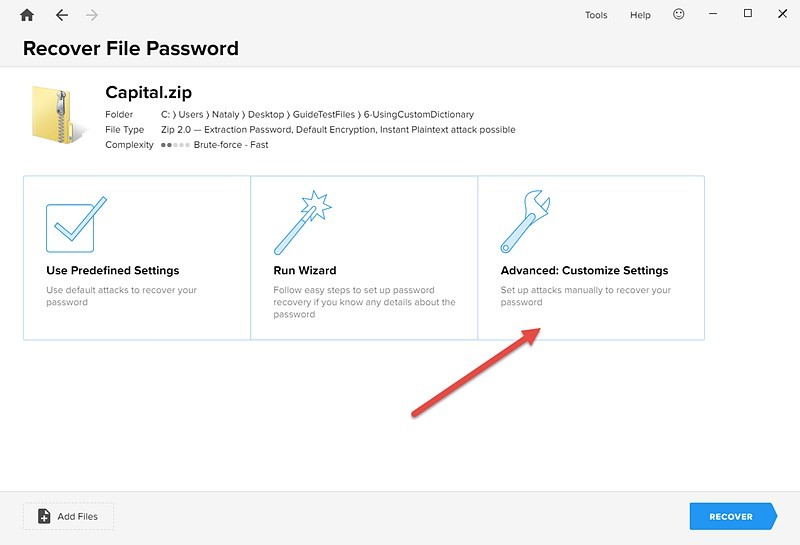 4. Passware Kit displays the settings of the default password recovery attacks. Click Remove All to clear the list and start with your own settings: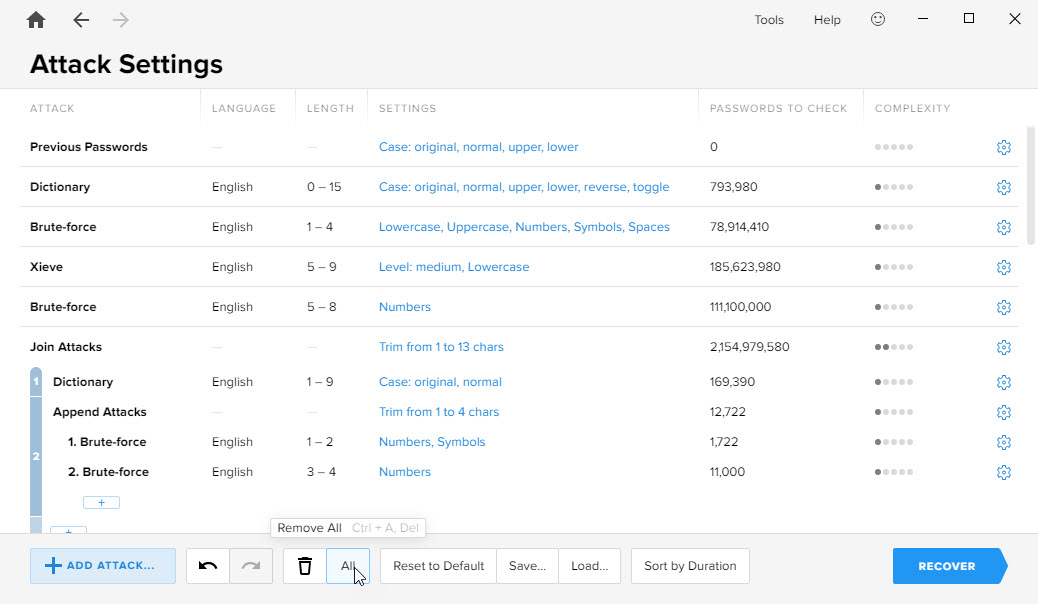 5. Click Add Attack…: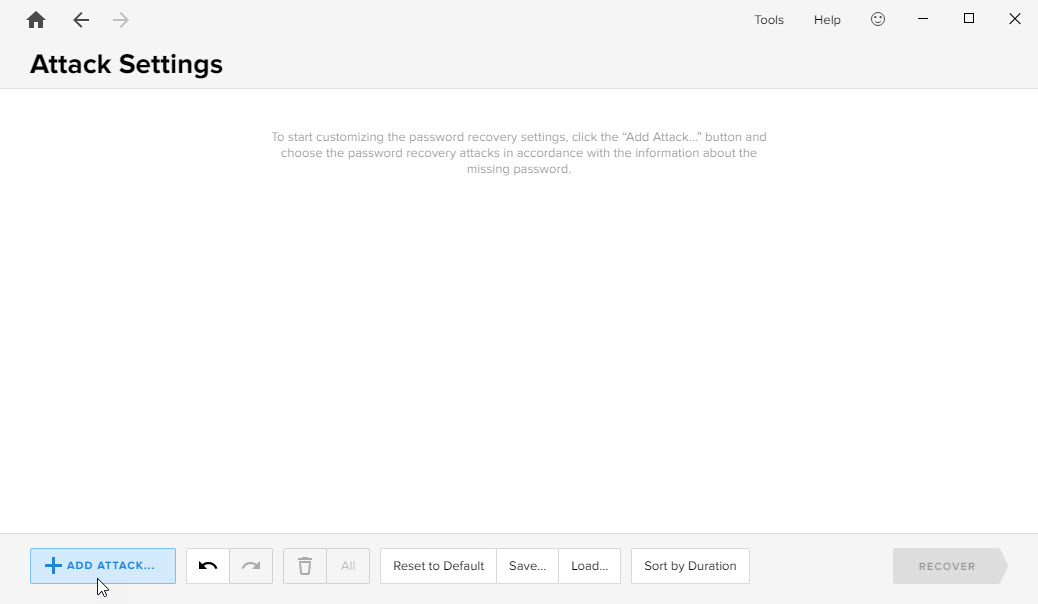 6. At the Dictionary Attack settings, choose Custom… from the Dictionary pulldown menu: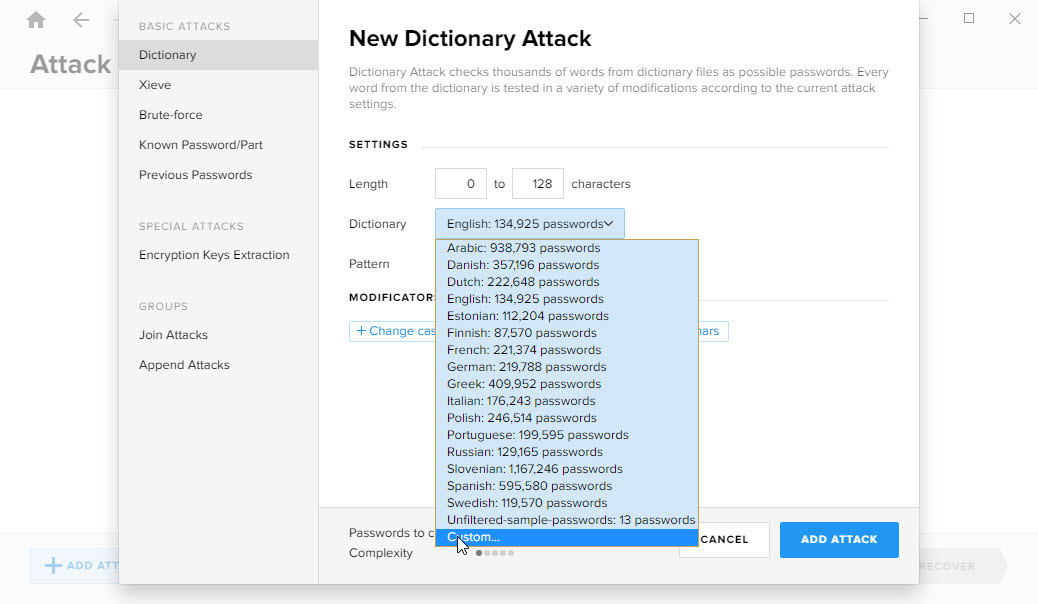 7. At the Custom Dictionary Compiler window, click Browse…, locate either a txt file (a custom list of capitals, which is supposed to be used as a dictionary in our example) or a memory image binary file and click Open. Click Compile to proceed: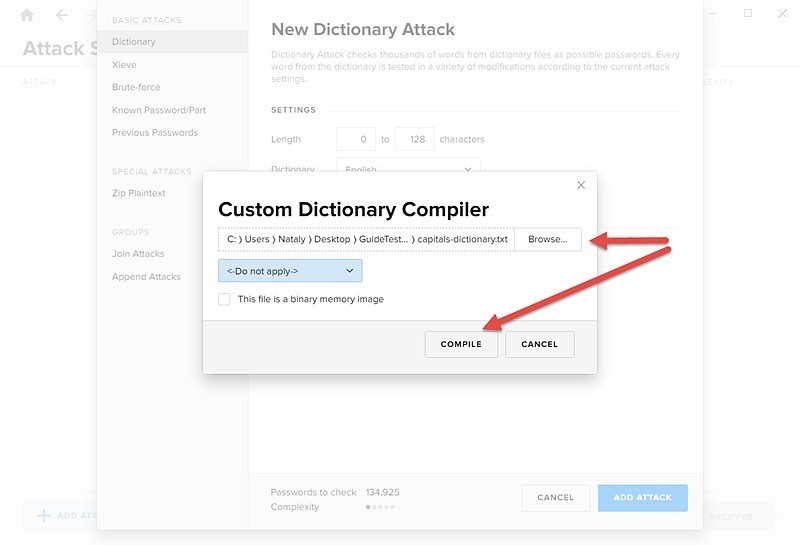 8. Passware Kit compiles the text file into a dictionary named Unfiltered-capitals-dictionary. Select this dictionary and click Add Attack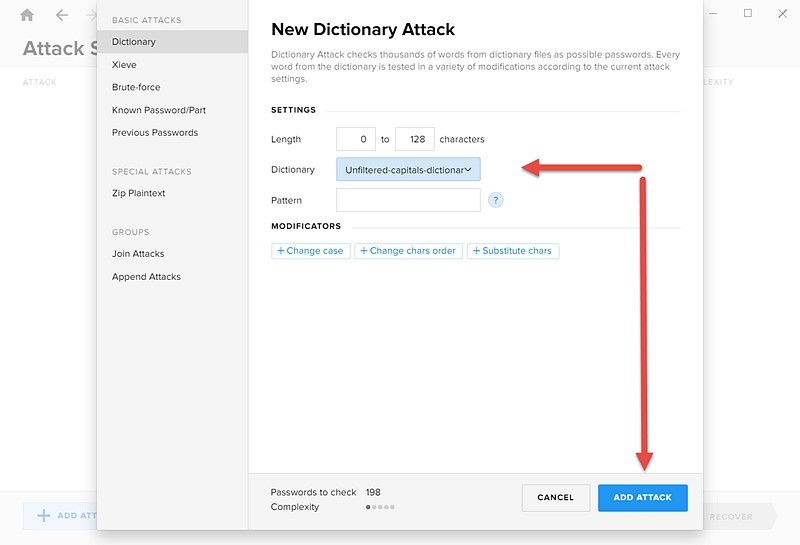 9. Click Recover to proceed with the custom settings: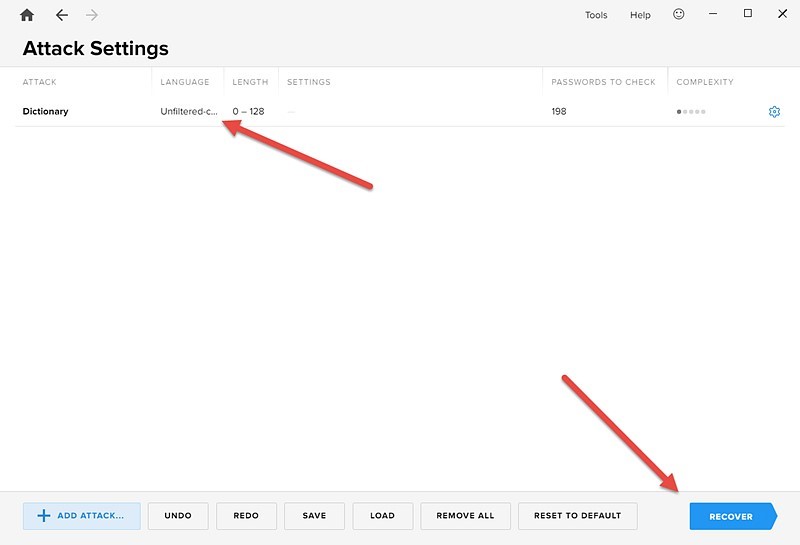 10. Passware Kit recovers the password for the file using the custom dictionary: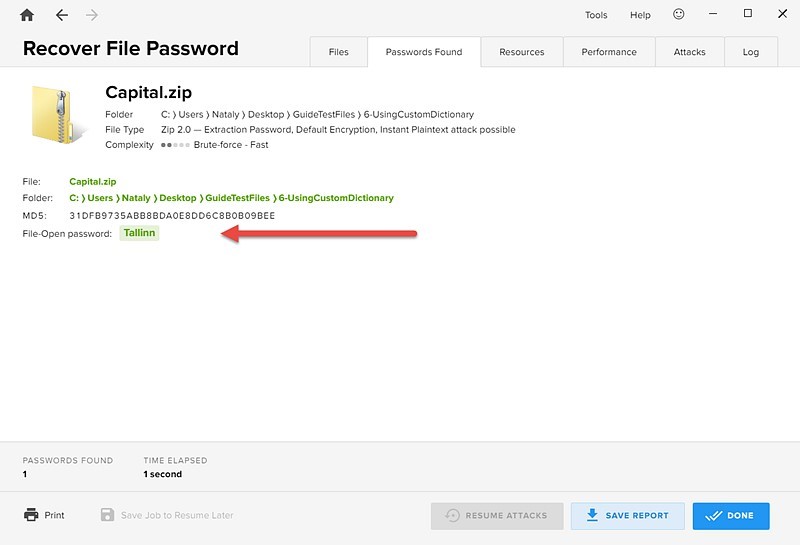 Please note that older dictionaries (from previous Passware Kit versions) and additional Passware proprietary dictionaries in .DIC format can be added as follows:
In "Tools | Options | Folders | Additional Dictionaries Folders", specify the location of the folder with the downloaded (and extracted) dictionary. It will be automatically added to the pull-down list of dictionaries when you set up a Dictionary attack.