Passware Kit Mobile requires the device to be in Boot ROM mode to start the user data extraction process.
Visit iFixit has instructions on disassembling the mobile devices. The images below show the test points for Exynos-based smartphones.
If you have photos of other test points, please share them with us.

Brand: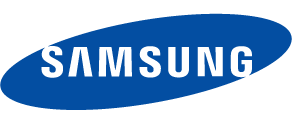 Platform:
(version 7, 8, 9)
--------------------------------------------------------------------------------------------------
Working with the target device
1. Switch the device to the Boot ROM mode:
1.1. Disassemble the device, remove the battery and lift up the motherboard (remove the protective cover for the flash memory chip);
1.2. Ground the test points according to the instructions;
NOTE: The pins may be additionally covered with a protective layer that needs to be removed.
1.3. Press and hold the Power button (or shorten the corresponding pins for Samsung S8/S8+)
1.4. While holding the test points and pressing the power button, connect the mobile device to the computer via USB cable;
2. If everything is done correctly, the Exynos device will appear in the Windows Device Manager for approximately 5-6 seconds, disappear for a short time, and then re-appear for 5-6 seconds;
3. As soon as Passware Kit Mobile proceeds to the "Preparing device" step, disconnect the test points, but keep pressing the power button.
NOTE: A continuous operation (for example, userdata extraction) requires the battery to be connected on the Samsung S7/S7 Edge, but not on the Samsung S8/S8+/Note8.
Samsung Galaxy S7
Models: SM-G930F | SM-G930K | SM-G930L | SM-G930S | SM-G930W8 | SM-G930FD
Samsung Galaxy S7 Edge

Models: SM-G935F | SM-G935K | SM-G935L | SM-G935S | SM-G935FD
Samsung Galaxy S8

Models: SM-G950F | SM-G950N | SM-G950FD
Samsung Galaxy S8 Plus
Models: SM-G955F | SM-G955N | SM-G955FD
Samsung Galaxy Note 8
Models: SM-N950F | SM-N950N | SM-N950NKPC | SM-N950FD